Europe Malayalee Matrimony
Europe's first Malayali Matrimony
We have built an extensive database of Malayalis living in Europe that can be used for free by the members of this community to find well-suited partners. Our extensive search options allow you to narrow down the many possibilities based on criteria such as religion, caste, language, location, and individual preferences.
Access contact number and connect directly via call or sms
Get the email id of your selected profile and reach via email
Send interest message instantly
Welcome to Europe Malayali Matrimony. Welcome to Europe Malayali Matrimony. We are the premier matrimonial service for Malayalis (people hailing from Kerala, India) in Europe. Our aim is to make it easier for Malayalis living in Europe to come together and find their perfect life partner in a safe, secure, and convenient way. At Europe Malayali Matrimony, we believe in helping create lifelong relationships that are rooted in trust, understanding, and respect.
"Bringing people together for a lifetime of happiness"
Recently added Brides & Grooms profile at Europe Malayali Matrimony
Why choose Europe Malayalee Matrimony
Finding the perfect match can be a difficult feat - which is why Europe Malayali Matrimony is here to help! Located in the United Kingdom, this matrimony service is tailored for those of the Malayali community living in Europe.
Europe Malayali Matrimony prides itself on providing match-seekers with the opportunity to find someone who truly fits into their family unit. We understand the importance of finding somebody with the right values, beliefs and cultural backgrounds. That's why our service is dedicated to helping meet the preferences of the Malayali community across Europe.
Our comprehensive lists of prospective matches offer something for everyone. Our database of profiles is constantly updated, so you can be sure you're getting the most up-to-date information. We also provide an extensive range of match-making packages, so you can find a plan that fits your budget and needs.
When it comes to connecting with a match, we make the process easy. We have a range of communication tools for both potential partners, to use to browse and exchange details with each other. Additionally, our experienced consultants can advise and assist prayerfully find the best match in the database.
So, if you've been searching for the perfect partner for your family or yourself, look no further than Europe Malayali Matrimony. You could be just steps away from your perfect match.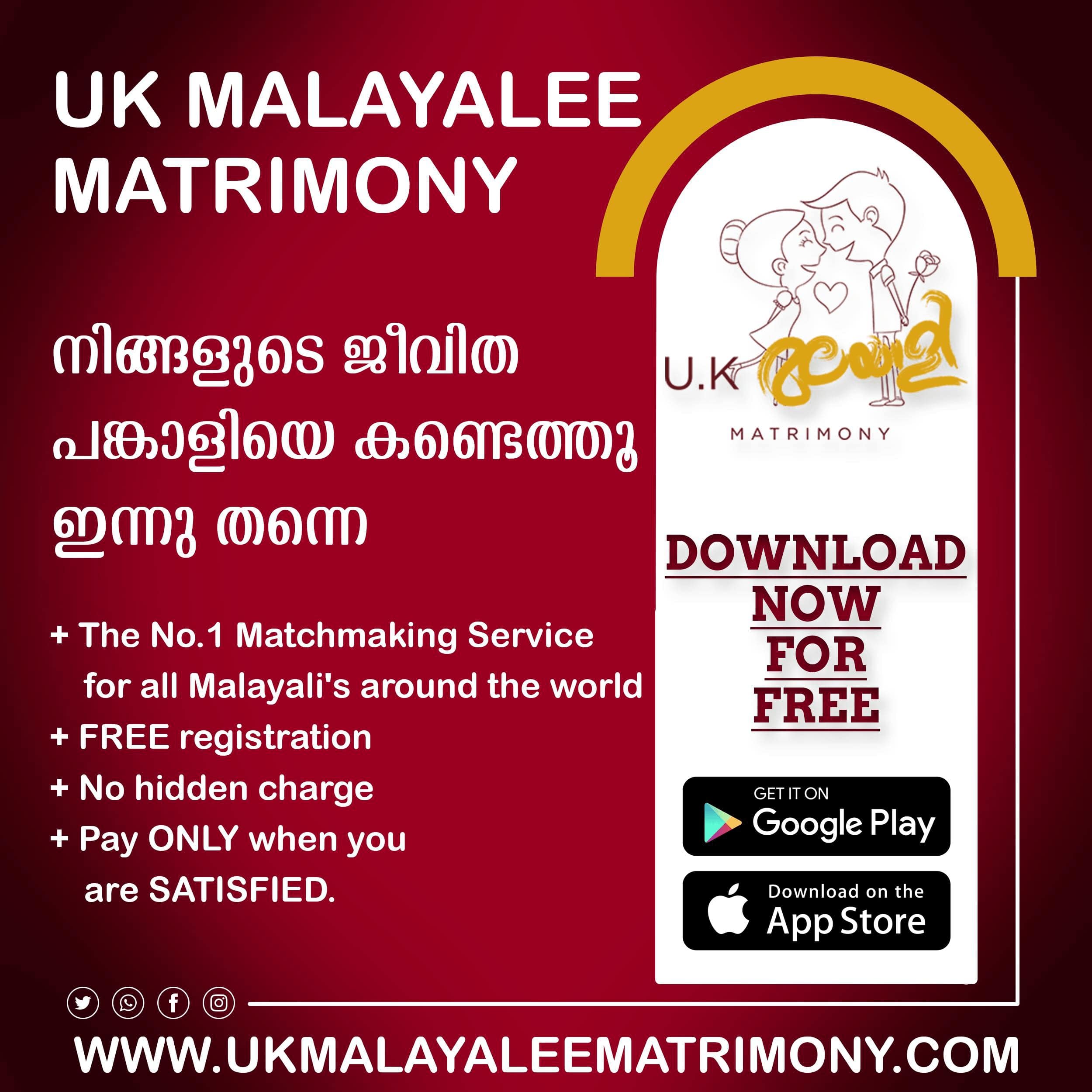 European Malayali Matrimony is the perfect opportunity for couples of Indian origin living in Europe to find their perfect life partner. If you've been struggling to find your ideal match, we can help you find the perfect match and make your dreams of happily-married life a reality. We understand how hard it can be to find a partner abroad, especially if you are of a certain culture or background. That is why we are proud to provide a dedicated service to members of the Malayali community living in Europe. Through our matrimony service, European Malayali couples can meet each other, form relationships, and start a family so they can reach their dreams of a fulfilled and happy life abroad. Our service provides an extensive database of potential matches, including extensive information that you can use to make a more informed decision when finding your perfect match. We will provide you with the tools to communicate with the desired partner before agreeing to meet. This will help you make sure the relationship with your partner has the best chance of success. Finding your match in Europe should never be a daunting experience. That is why we strive to make sure our service meets the highest standards during all interactions. From the moment you create your profile, you will be advised and supported by our team to make sure you get the best possible outcomes from the service. If you are ready to start this new exciting journey, visit our website today and learn more about our Europe Malayali Matrimony service. Experience the Europe Malayalee Matrimony app on your smartphone devices both on Android and IOS.

Members of Europe Malayali Matrimony are selected extremely carefully to ensure a rigorous process of assessing the genuine character, personal profiles, and several other criteria. At the same time, we have kept mobile and tablet compatibility to make our site easy to access from any device. We strive to make sure every step of the way is as easy as possible for our members. We have helpful customer support teams that understand each user's needs and strive to address them quickly and efficiently. We have taken great efforts to protect the safety and security of our users by verifying user profiles, blocking inappropriate members and continually monitoring our website for suspicious activities. By joining Europe Malayali Matrimony, you give yourself the best chance of finding the perfect match from within our community. Sign up now and start your journey towards a lifelong relationship.