FAQ
UK Malayalee Matrimony is a matrimonial website established on 17th December 2018. Our mission is to help you find your soul mate, our members call home to all corners of the world. UK Malayalee Matrimony LTD has been primarily founded as matrimonial website.
To register an account with UK Malayalee Matrimony, you will need to complete the registration form.
Please ensure that all information provided is accurate as any accounts that are found to be inaccurate or fraudulent will be closed and removed from the website.
(All fields marked with asterisks * are mandatory)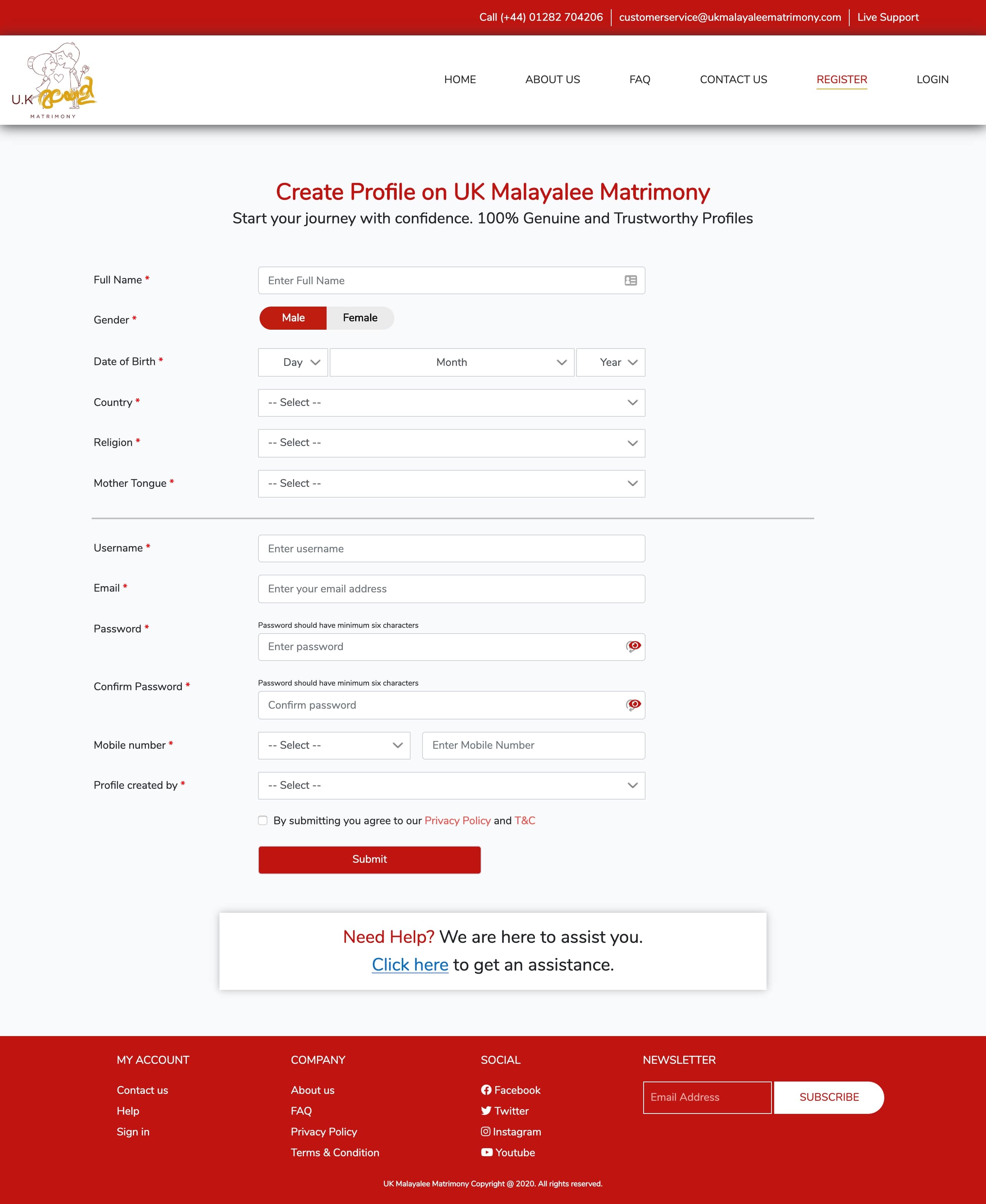 Once you have submitted the registration form, an email verification code will be sent to your email address. To continue with the registration process, you will have to enter the 6 digit verification code.
(Please check your junk/spam email folder just in case the confirmation email got delivered there instead of your inbox)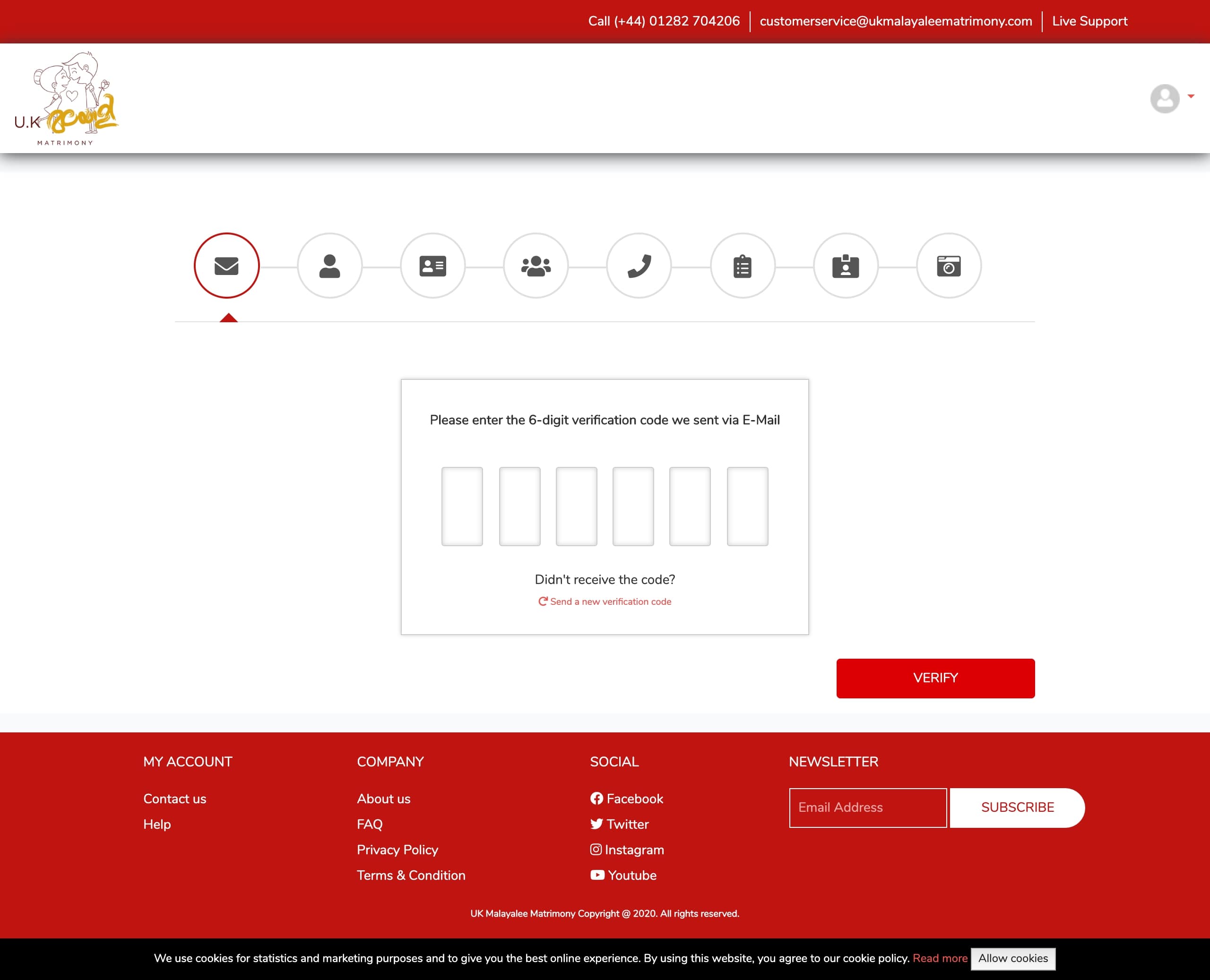 What should I enter in the profile bio while registering an account with UK Malayalee Matrimony LTD ?
Your profile bio is your opportunity for you to sell your personality, your interest's, your education and family background, you can also talk about career and personal interests. Most importantly this is an opportunity for you to share details about your ideal partner.
(All fields marked with asterisks * are mandatory)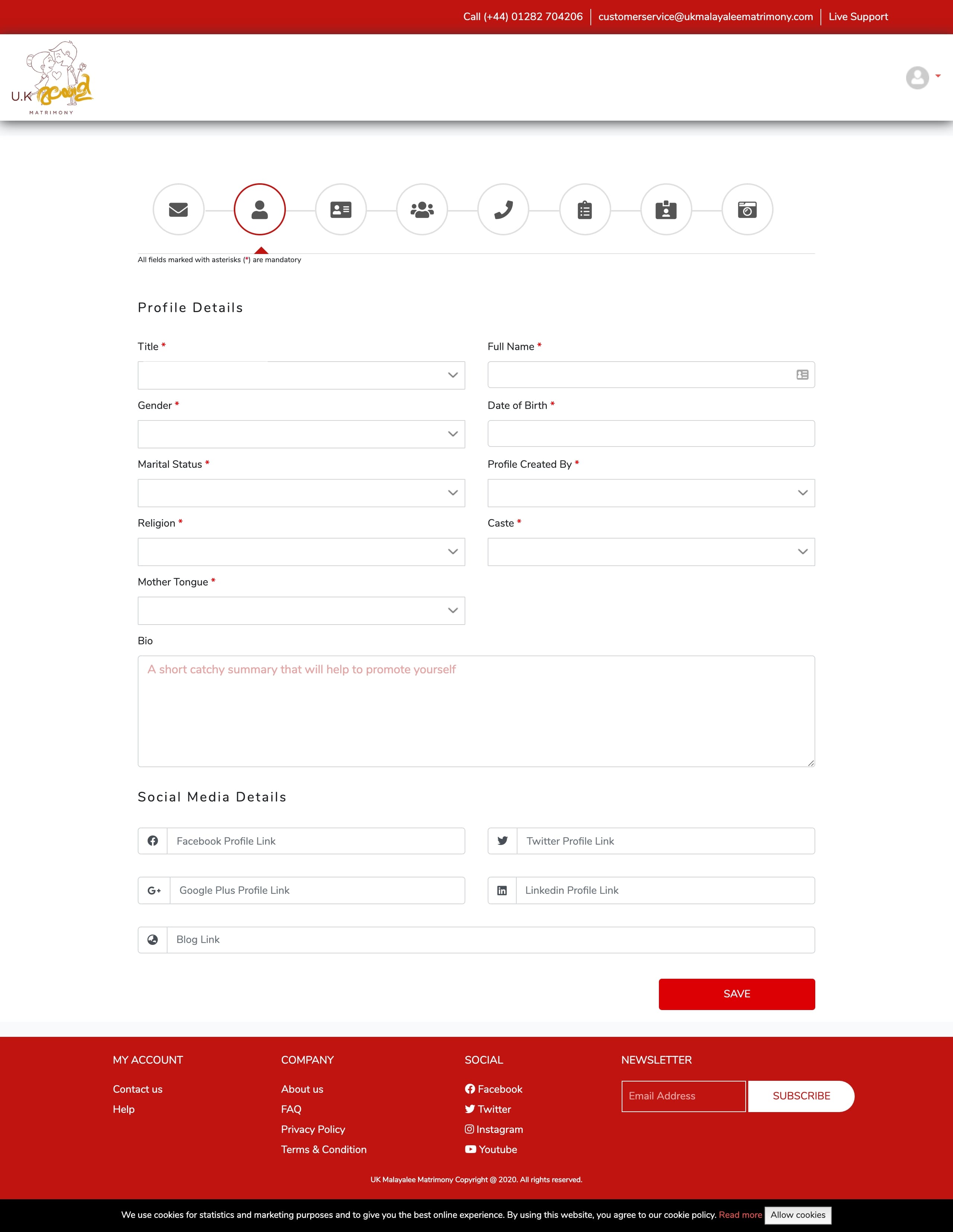 What is defined by Resident Status ?
For the proposed candidate whereby the account is getting created, UK Malayalee Matrimony would like to know the candidate's resident status based on their present country. Resident status can be one of the following: citizen, permanent residence, student visa, temporary visa and work permit.
For example, Maya who is currently settled in India would select citizen as her resident status. However, Yusaf who is currently working in United Kingdom and has a work permit would select work permit as his resident status.
(All fields marked with asterisks * are mandatory)
What is defined by Family Type ?
Family structure has changed dramtically over the last 5 decades. Family type can be one of the following: joint or nuclear. Joint family would consist of two or more adults, by blood or from marriage living at the same home. However a nuclear family consist of two parents and children.
(All fields marked with asterisks * are mandatory)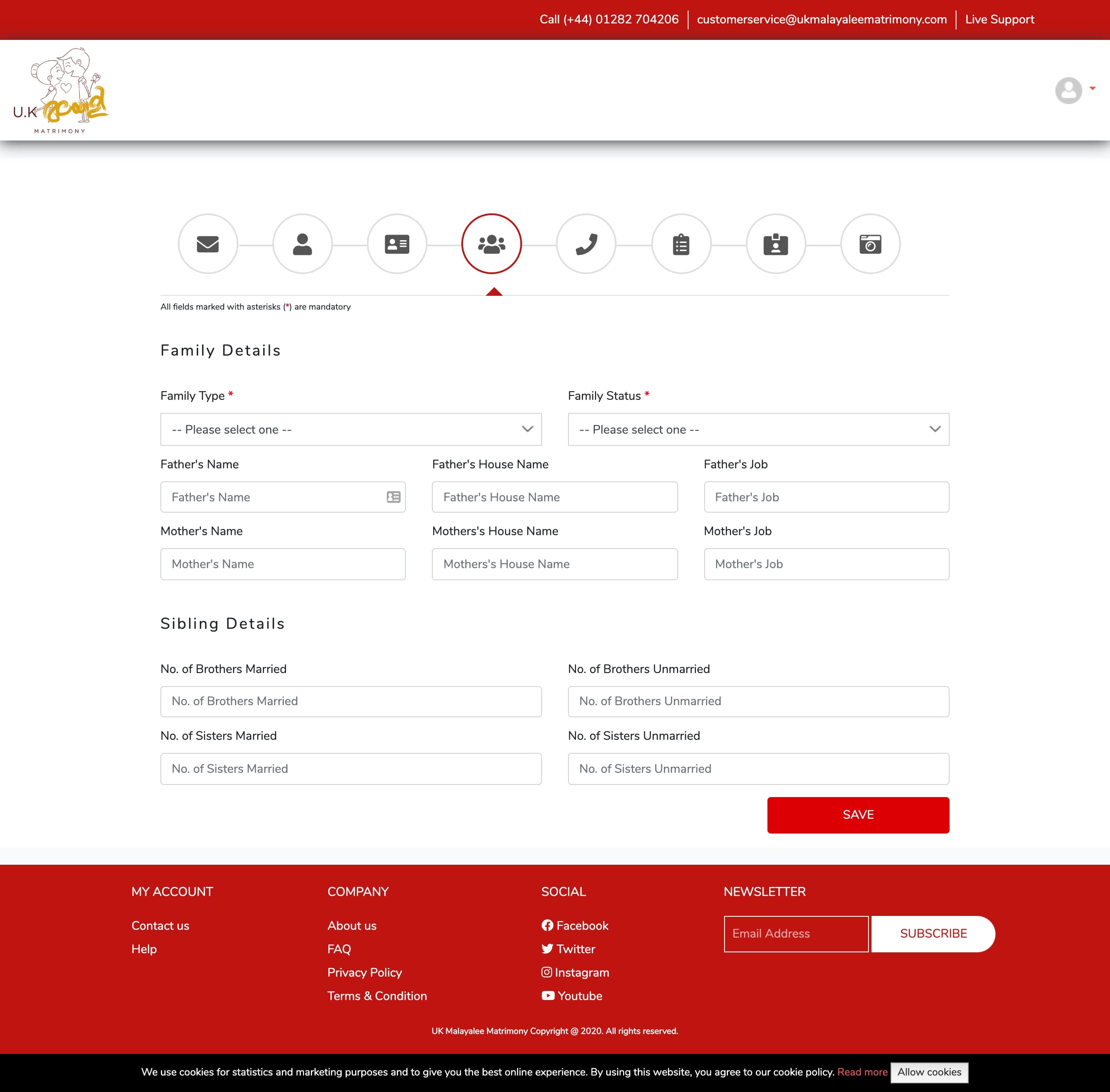 Communication address is used only for registration purposes and only be used for UK Malayalee Matrimony to get in touch with you.
Native and Present address details will be visible to verified members of UK Malayalee Matrimony (with an active membership package).
An address should always have either mobile number or landline number, house no or house name, and all other fileds which are mandatory.
(All fields marked with asterisks * are mandatory)

Partner requirements will be used to find your ideal partner meeting to your requirements. This is not mandatory and can be set at a later stage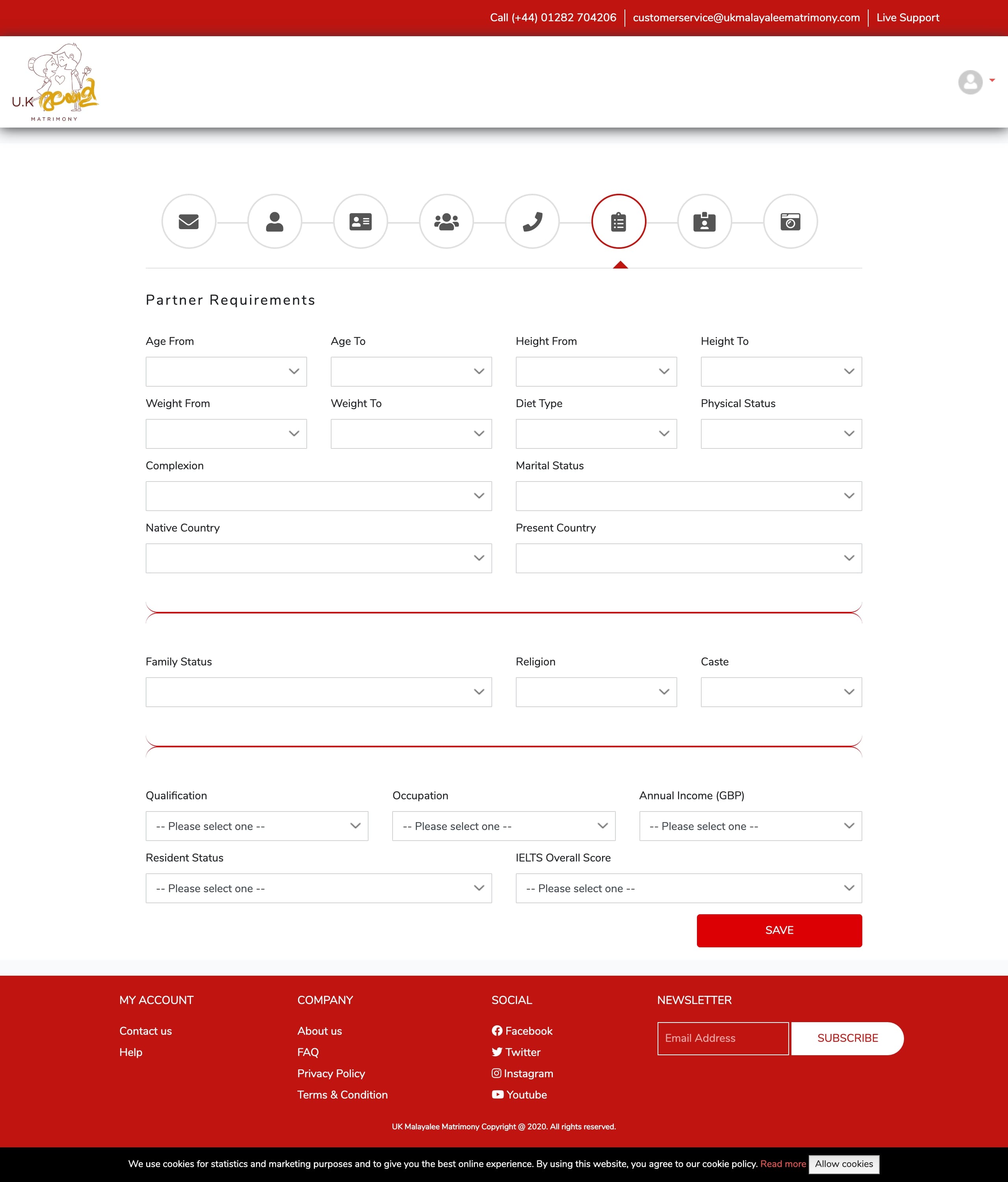 Proof of identity and Address proof is required for fraud prevention. These documents will only be used for registration purposes and will not accessible to any members of UK Malayalee Matrimony.
Only the profile picture is mandatory. All other images can be uploaded at later stage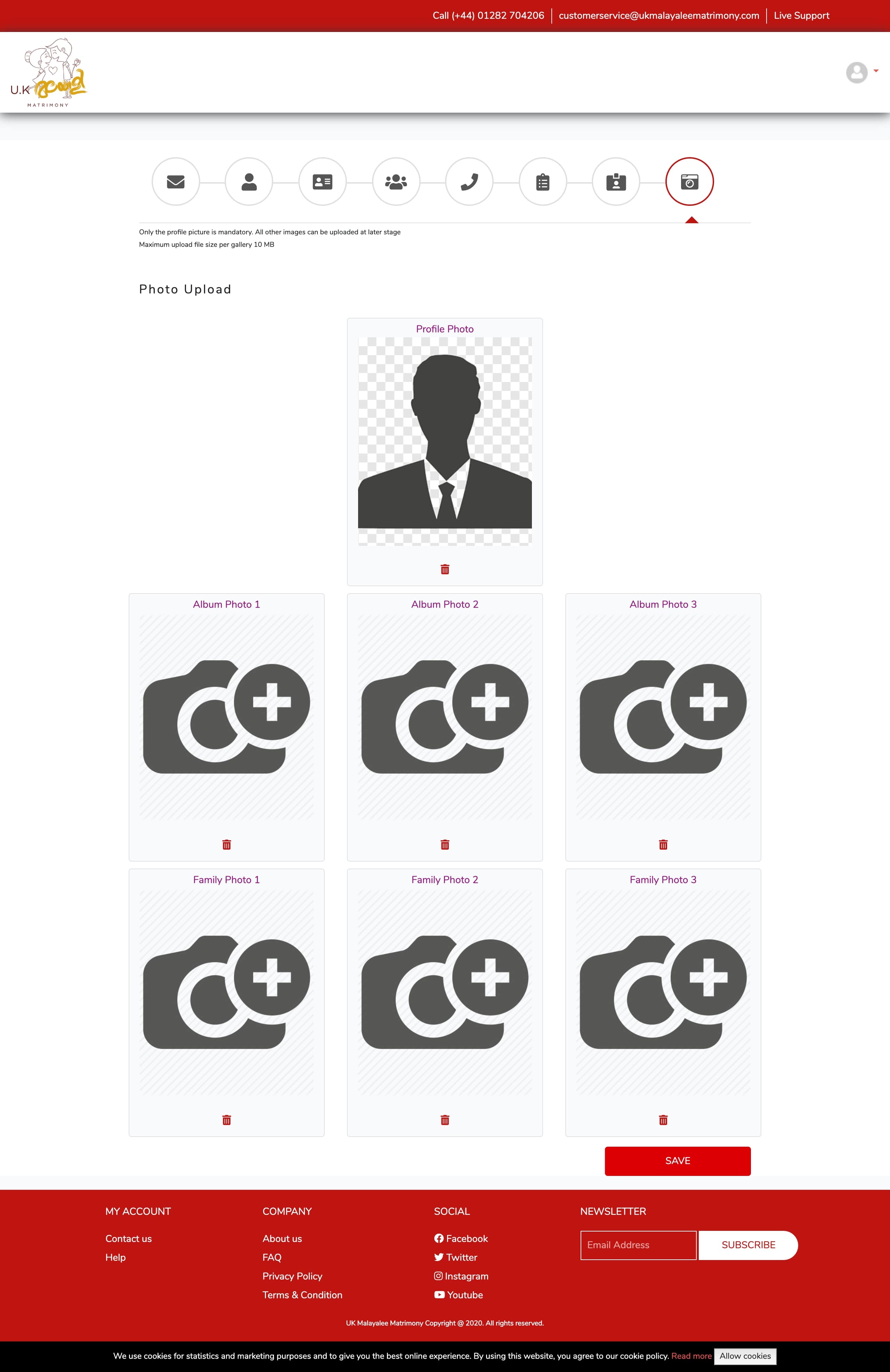 How long will the registration process take and what are the steps ?
Once an application is received our validations team will verify the information received, we will usually aim to complete this process within 24 hours unless we require further information from you, in which case this could take longer. Our dedicated team will look review each profile and verify the information provided before activating an account. The final stage is for you to receive notification by email to confirm that your profile is live.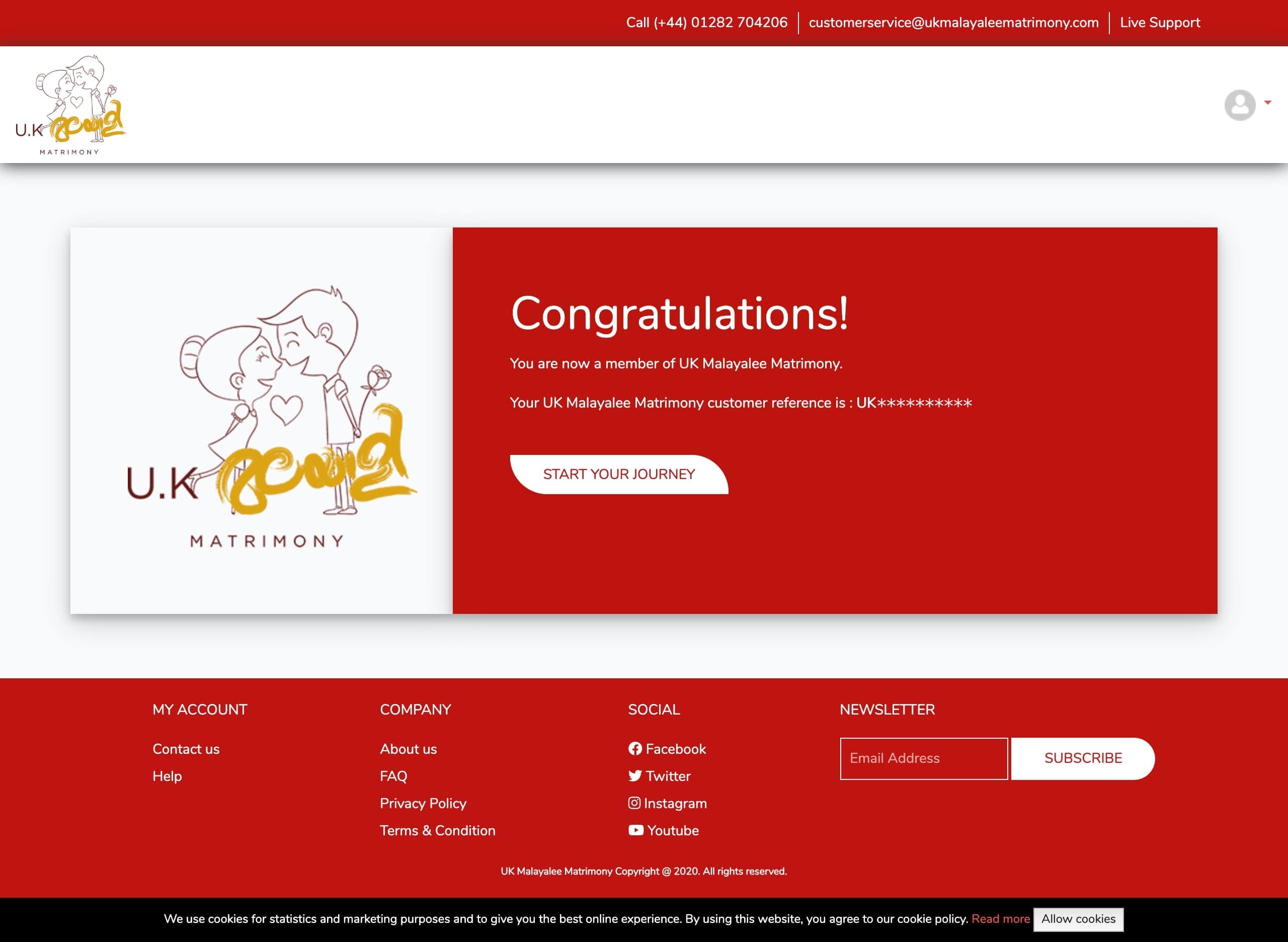 You can request to delete your profile from UK Malayalee Matrimony, by sending us an email to customerservice@ukmalayaleematrimony.com. Profile information is deleted from our servers within 24 hours from when it was requested.
If you've got a question about any part of our service, just send us a message using the contact form, or call our customer service team on (+44) 01282 704206
Need Help? We are here to assist you.
Click here to get an assistance.